Outreach Programs at Gloria Dei
Our outreach programs at Gloria Dei consist of our Generosity USA food pantry, Metro Lutheran Ministries (MLM) and our Clothing Closet. If you want to volunteer your time and efforts to helping those going through tough times, read below on how you can help!
Generosity USA & the Gloria Dei Food Pantry
Each year at the end of August, Generosity USA hosts a charity golf event at The Deuce Golf Club located off of Tom Watson Parkway in Parkville. Any members or guests at Gloria Dei are able to sign up to participate in this fun day-time tournament where they can play 18-holes of golf with their friends and compete for amazing prizes.
Generosity USA
Through fundraising efforts, Generosity USA has been able to bring awareness to the homeless community in our county and feed many of those in need. In our humble beginning, our support allowed organizations to serve 300 hot meals over the Holidays. Today, through your generous support we are able to provide 4,000+ hot meals each month, purchase groceries for over 300 families on a monthly basis and support the educational needs of our youth by working closely with our local school systems and social workers.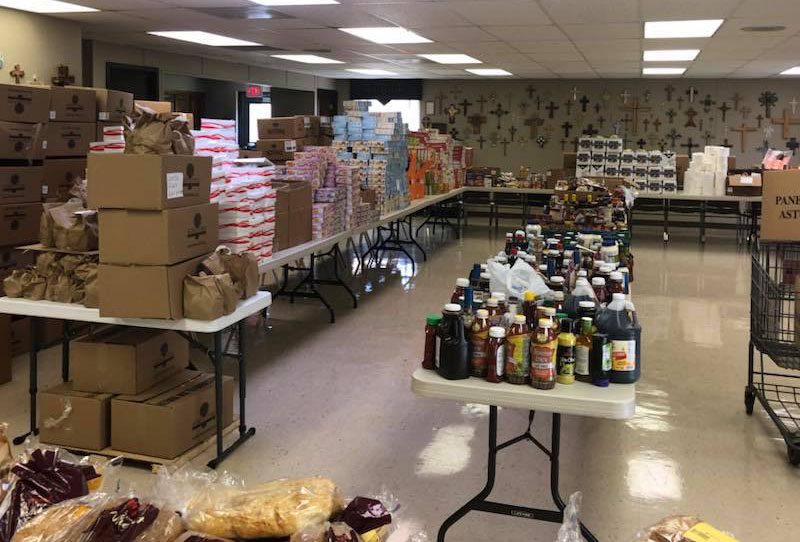 Where the Money Raised from the Tournament goes:
Gloria Dei Food Pantry opens its doors to those in Platte and Clay county who are in need of food. The money raised from the golf tournament helps to bring much needed food items to our church for these food drives. Whether it's non-perishable items or fresh produce, we give our time and efforts to those in our community who need it most. Our doors open at 7:00 -9:00 AM on the first and third Saturday of each month. Curbside pick-up only! For more information on our Food Pantry, contact the church office at 741-3150.
Metro Lutheran Ministries (MLM)
MLM is a coalition of 50 KC Metro Lutheran congregations enabling low income people to meet basic needs, recover self-sufficiency and regain hope. The MLM program provides support for individuals in need of financial and personal assistance. Here are some of the ways that the MLM program can help out people in the KC metropolitan area:
MLM provides millions of pounds of food to be given to those in need each year.
Food and hot-breakfast programs are offered each week.
Grace Homes for people who are chronically mentally ill and chronically homeless.
Permanent housing for hundreds of homeless families.
Employment help through the Chael/Dykman Education Center.
If you would like to know more about MLM or are interested in helping families in need, please contact Jim Glynn below or (816) 931-0027. We appreciate any of those who help.
Gloria Dei Clothing Closet
At Gloria Dei, our clothing closet and all of the garment donations are given to The Gathering Place located at 5001 Independence Ave., Kansas City, MO 64124. The clothing donated is given to individuals and families in need. If you would like to donate to our clothing closet, place the items in the donation bins outside the church office.
Serving monthly lunches at the Gathering Table (formerly Children's Memorial Lutheran Church).
New sock & underwear drive at the Park Hill Student Clothing Center.
MLM's Annual Feed the Hungry Drive
Diaper Drive at Children's Mercy Hospital.
Summer Reading Program at Chinn Elementary.
Back to School Fair at Platte County UCS.
Food Drive: Gloria Dei Food Assistance Program
Blanket Drive and filling Christmas Stores with MLM and Platte County UCS.